Pinned down : a
,

jacket and a dress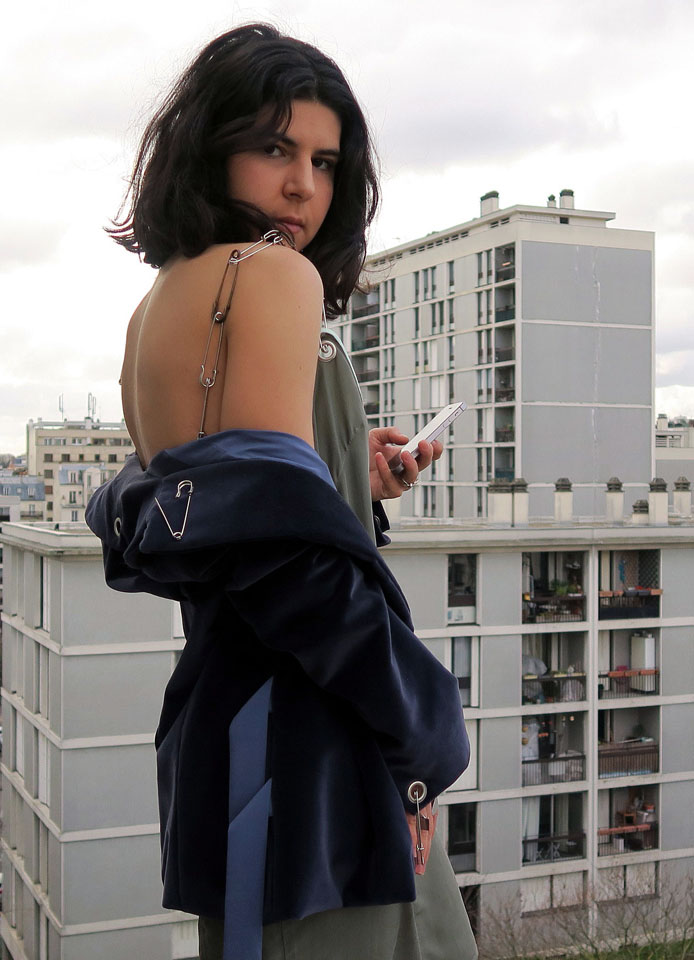 The jacket is based on a menswear wardrobe. It is made from dark blue velvet and sky blue silk, for details and lining. A crossed closure reminds us of japanese clothing. The metal eylets and safety pins give this jacket a modern look.
The dress takes on a babydoll shape, elegant and feminine. The cuts and darts on the pattern, allow it to perfectly follow body curves. It has two pockets on the front and the straps are entirely made of safety pins.


This dress comes in two different fabrics : khaki washed silk, and dark blue pinstripe light wool.