Knee patch Jeans + Bomber
This bomber has a round and oversized shape. It is made from heavy cashmere wool and includes some velvet details : the collar, pockets, and hem. There are some raglan sleeves with two darts, making the shoulder look even rounder. Safety pins are used to close the pockets. This piece is made in Paris.

This pair of jeans is made from two different pairs, bought in a thrift shop In Paris, making it eco-friendly. The main fabric is denim but it presents some black corduroy details : knee patches, a strip on the side and the back and hems. It has 5 pockets and 2 waist buttons, allowing the customer to adjust the size.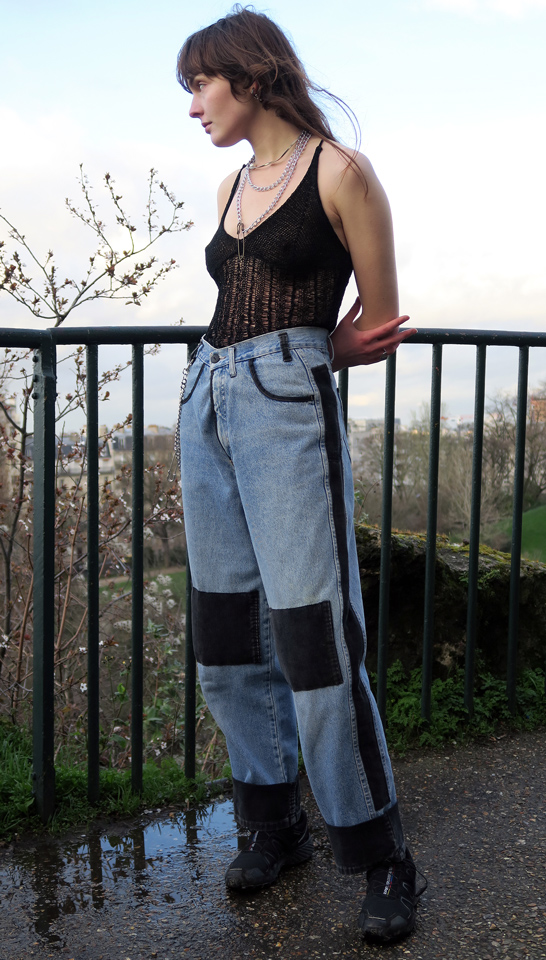 Model : Aëla Maï
Art direction and photography : Julie Goldschmidt